Firebirds Grill: Welcome to Happy Hour
I actually enjoy Firebirds Grill and have been several times. They are a great place to go when you want a nice dinner without having to deal with crazy crowds and no parking. They have several locations throughout Charlotte so they are easy to find and there is probably one near you. Despite visiting for dinner several times, I actually had no idea they had a great happy hour at the bar/patio area daily and I was definitely missing out. I finally made it over to check them out recently and was really impressed by some of the offerings! Check them out below!
DOUBLE BLACK DIAMOND MARTINI
A masterful infusion of fresh pineapple and New Amsterdam® Pineapple Vodka, garnished with a juicy pineapple slice. Get it it for $5 during happy hour - It's one of the best $5 drinks you'll get in Charlotte!
PHILLY CHEESESTEAK EGG ROLLS
Thai chili and hot mustard sauce. These were one of the highlights of the bar menu for me! I love a good thai chili sauce and it paired perfectly with the egg rolls.
Three USDA Choice mini burgers with Tillamook cheddar cheese, sautéed onions, yellow mustard and pickles. I loved this addition when you want to get your burger fix!
CHILE DUSTED BEEF TENDERLOIN MEDALLIONS
Served with three-cheese quesadilla and fresh avocado pico de gallo. These were probably my favorite of the bar menu items. These were super flavorful and who doesn't like a quesadilla on the side!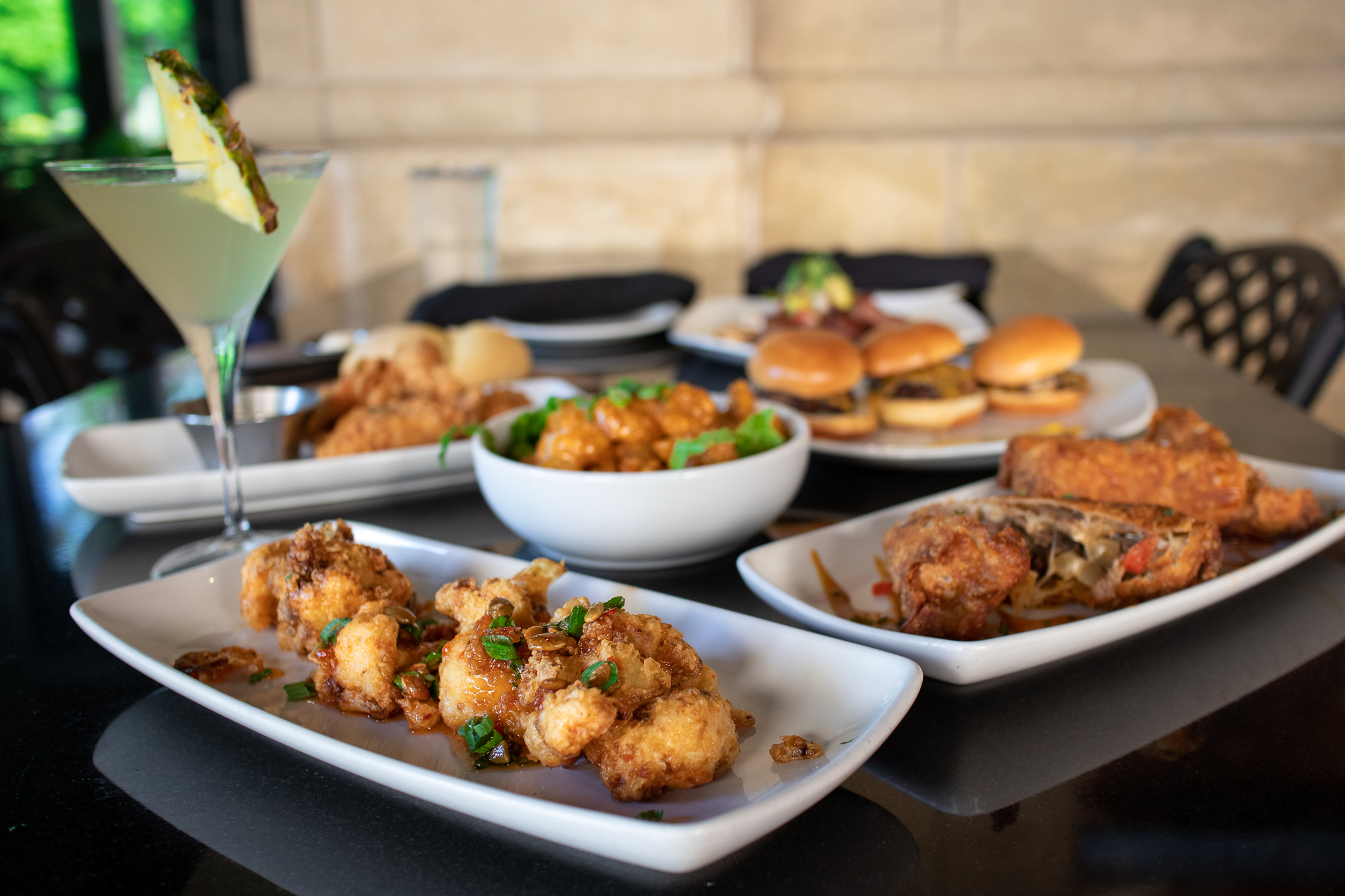 Tossed in Thai chili sauce with green onion and pumpkin seed. I love a good fried cauliflower and these were awesome in the Thai chili sauce!
Flash fried shrimp tossed with a spicy Sriracha sauce. These weren't too overly spicy and had a great flavor!
I'll definitely be adding Firebirds to my happy hour rotation for some delicious bites and definitely those $5 Black Diamond Martinis! I think everyone can find something on the happy hour menu since firebirds has a great variety of items. Definitely check them out if you have not!