If you've been in here for any period of time now, you've likely heard of Fahrenheit, Charlotte's "sky" restaurant located on the the 21st floor of the Skye Condos in Uptown. You've probably also came across some killer photos of people enjoying the views, and they are spectacular. I've been to Fahrenheit a couple of times now, and every single time it's been basically a monsoon outside so I haven't gotten to enjoy the awesome patio yet, but I have gotten to try quite a few of their dishes so I definitely wanted to share a few goodies with you all!
Rocco's Black Truffle Meatballs
Marinara Braised Meatballs, Black Truffle, Ricotta, Garlic Toast, Parmesan, Olive Oil
*Flat Iron Wagyu Beef & Lobster Carpaccio.
Shaved Wagyu Beef, Poached Lobster, Chimichurri, Pickled Shallots, Arugula, Shaved Pecorino Romano, Lemon Zest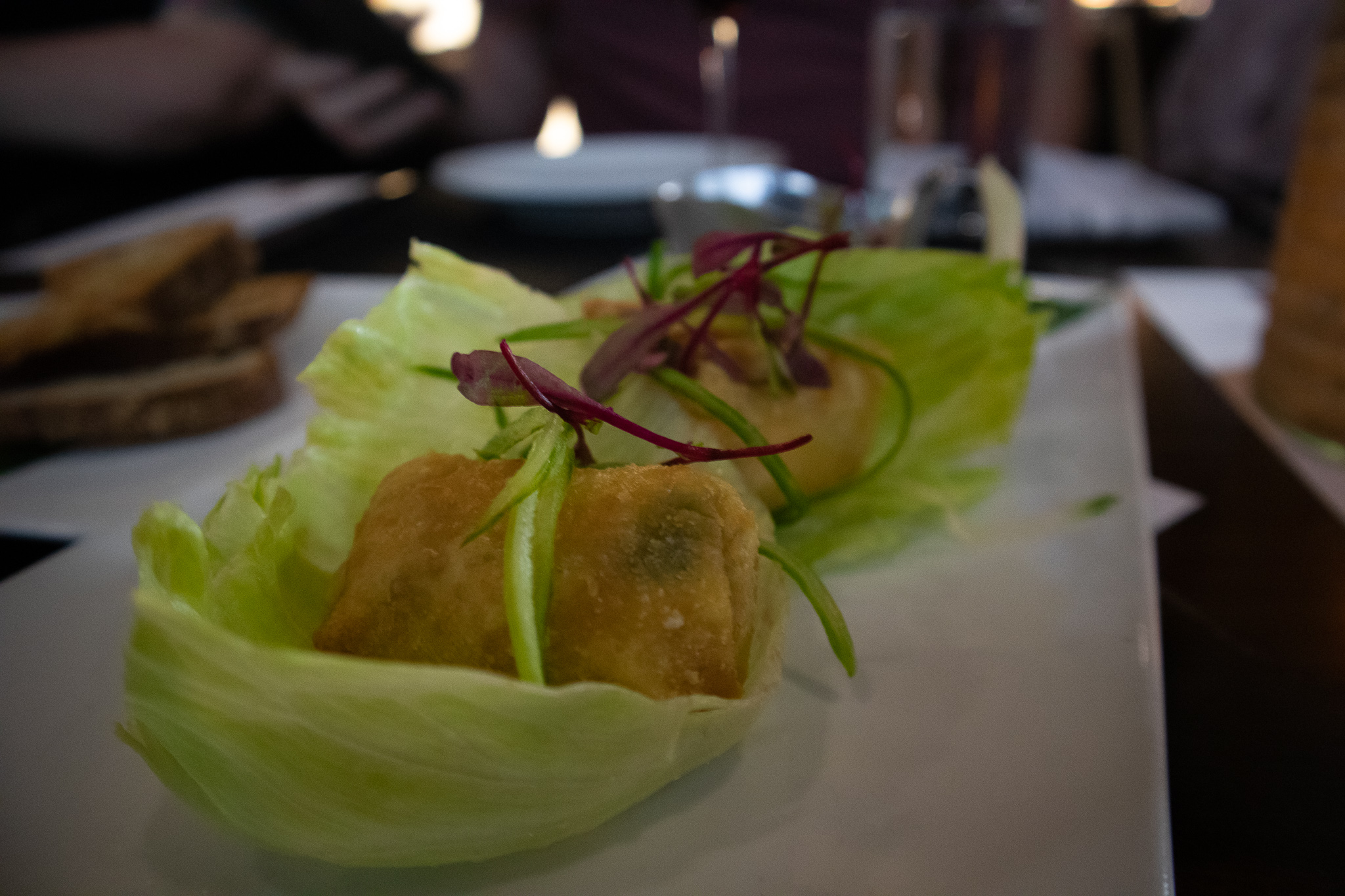 Lump Crab Rangoon Spring Rolls
Blue Crab, Cream Cheese, Hydro Bibb, Cucumber, Sweet & Sour Dip
Avocado, Lump Crab, Heirloom Tomatoes, Shaved Radish, Olive Oil, Chili Flakes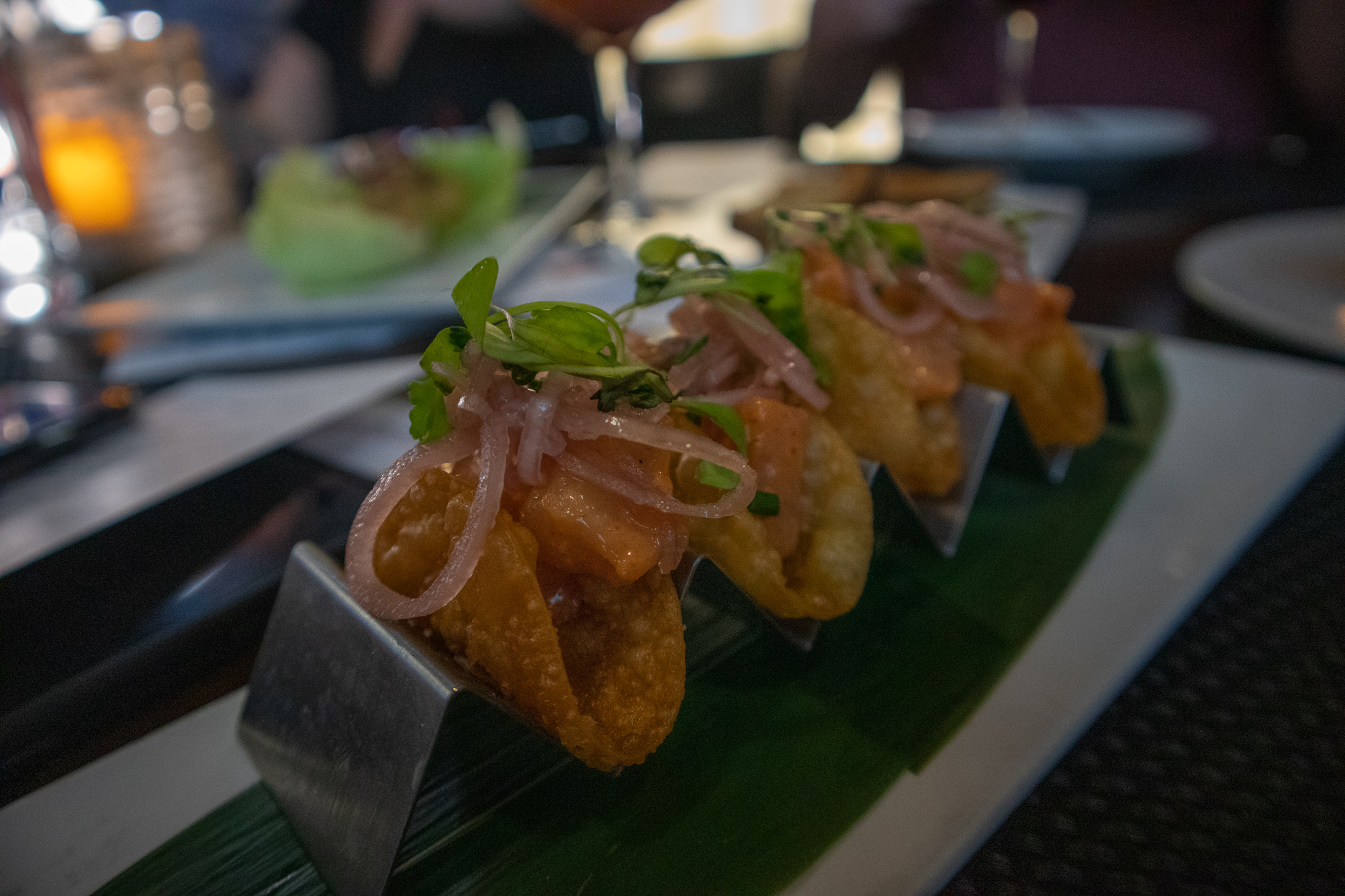 Spicy Yellowtail Wonton Tacos
Yellowtail, Chili Oil, Pickled Shallots, Green Onions, Cilantro
Butter Poached Lobster Mac & Cheese
Lobster, Cognac Reduction, Goat Cheese, Brie, Parmesan, Rigatoni
Cauliflower Puree, Lettuce Milk, Snap Peas, Caramelized Fennel, Parsley Oil
Grilled Broccoli, Arugula, Shishito Pepper Salsa
Potato Chip Ice Cream, Chocolate Sauce, Brown Butter Crispy Treat, Candied Bacon
When you need some good food and great views, Fahrenheit is definitely the place to be. The staff is great and I can't wait to get back to relax of the patio! It's also the perfect spot for a date night or just relaxing with friends! Enjoy the views!